Laboratory Licensing Partnership Program
The Laboratory Licensing Partnership Program at ECU seeks to identify novel research material that can be licensed to our extensive network of partners, including universities, companies and other third parties. Revenue generated from licensing is available to support research activities, such as purchase of laboratory material, travel to conferences, pay student stipends or fund future research.
To learn more about the program and how our office can assist, email Mandee Schaub at schaubm16@students.ecu.edu, Elizabeth LaFave at lafavee13@students.ecu.edu, or the office directly at innovation@ecu.edu.
Interested individuals can also submit their material via the following form – Laboratory Material Submission Form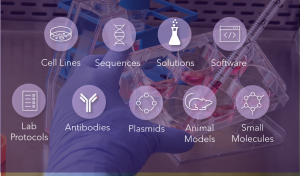 ---