Events Calendar
No events scheduled.
---
Annual Events

Colleges, universities and community colleges in North Carolina host a symposium each year to showcase undergraduate research and creative work from across the state. The symposium provides undergraduate scholars in all fields a forum to share the results of their work through posters, presentations, performances and works of art.
---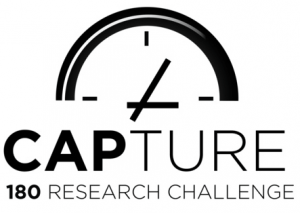 In 2016, ECU piloted a competition for undergraduates based on the popular 3-minute thesis competition. In 2017, ECU marked the branding of the undergraduate researching competition as the Capture 180 Research Challenge. The Office of Undergraduate Research invites students who are carrying out research with mentors from all academic programs to participate. Students do not need to have completed their projects to be successful at Capture 180. The objective of the challenge is to describe your work to a lay audience in 2-3 minutes using one static slide or prop. Students are judged on comprehension, content, engagement and communication.
---

The ECU Research and Creative Achievement Week provides students with an opportunity to practice their presentation skills and meet other creative scholars with similar interests. Current ECU undergraduate, graduate and postdoctoral scholars are invited to present their research to fellow students, colleagues, faculty and the local community in a professional, conference-style setting.
---