Paynter Appointed Acting Chief Research and Engagement Officer
From Dr. Grant Hayes, Interim Provost and Senior Vice Chancellor for Academic Affairs:
Effective July 1, Research, Economic Development, and Engagement (REDE) will move into the Division of Academic Affairs. REDE will be led by a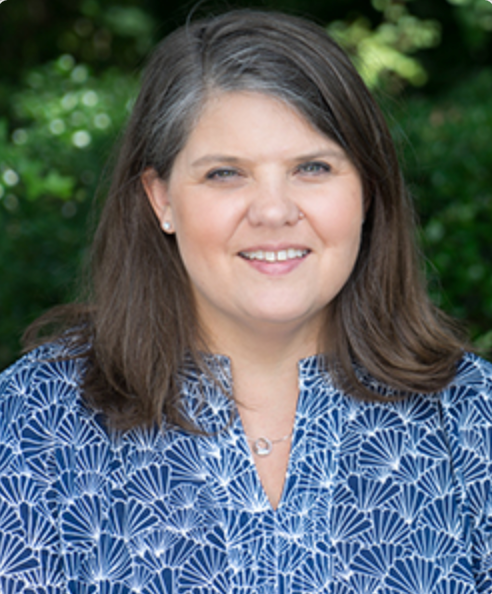 Chief Research and Engagement Officer who reports to the Provost and represents research and engagement on Executive Council. Dr. Sharon Paynter has been appointed as Acting Chief Research and Engagement Officer until such time that Provost-elect Robin Coger can conduct a search and make a permanent appointment.
Dr. Paynter received a BS in Biology and MPA from the University of North Carolina at Chapel Hill, MS in Legal Administration from the University of Denver, PhD in Public Administration from North Carolina State University, and completed postdoctoral training at Brown University. She joined the Department of Political Science at ECU in 2009 and currently holds positions as associate professor of Political Science with tenure and adjunct professor in the Miller School of Entrepreneurship. Dr. Paynter served as interim director of the Office of Public Service and Community Engagement from 2014 to 2016, assistant vice chancellor for Community Engagement and Research from 2016 to 2019, and assistant vice chancellor for Economic and Community Engagement from 2019 to present.
Dr. Paynter's scholarly activities and publications span across the disciplines of public policy, public administration, innovation, entrepreneurship, and community-engaged scholarship. She has received over $4.4 million in grants and contracts from diverse sources, including federal, state, and private sponsors. The funding has supported more than 250 assistantships for undergraduate and graduate students at ECU.
As assistant vice chancellor for community engagement and research, Dr. Paynter implemented faculty development programs to build interdisciplinary collaborations and partnerships. Programs such as the Engagement and Outreach Scholars Academy, institution-wide symposia on innovation, faculty writing retreats, an annual bus tour of eastern North Carolina, and workshops on topics including grant writing and publishing engaged scholarship have connected faculty with community partners and extramural sponsors. Since 2016, grants and contracts to ECU for community engaged research and creative activities have grown from $7 million a year to nearly $40 million in 2021.
Dr. Paynter has been a strong advocate for ECU at the national level. Under her leadership, the university was designated as an Innovation and Economic Prosperity University by the Association of Public and Land-grant Universities (APLU), maintained its Carnegie elective classification for Community Engagement, and received recognition as a national finalist for the C. Peter Magrath Community Engagement award in 2016, 2017, and in 2021 as exemplar university for community engagement scholarship by the W.K. Kellogg Foundation. Fewer than 50 campuses nationwide hold both the APLU and Carnegie designations, which signals the depth of structure, focus, strategic direction, and scholarly work anchored in mutually beneficial partnerships with industry and the public sector. Dr. Paynter currently serves as the vice chair for the Council on Economic and Community Engagement and serves on the Board of Directors for APLU.