Wright Appointed to National Research Leadership Program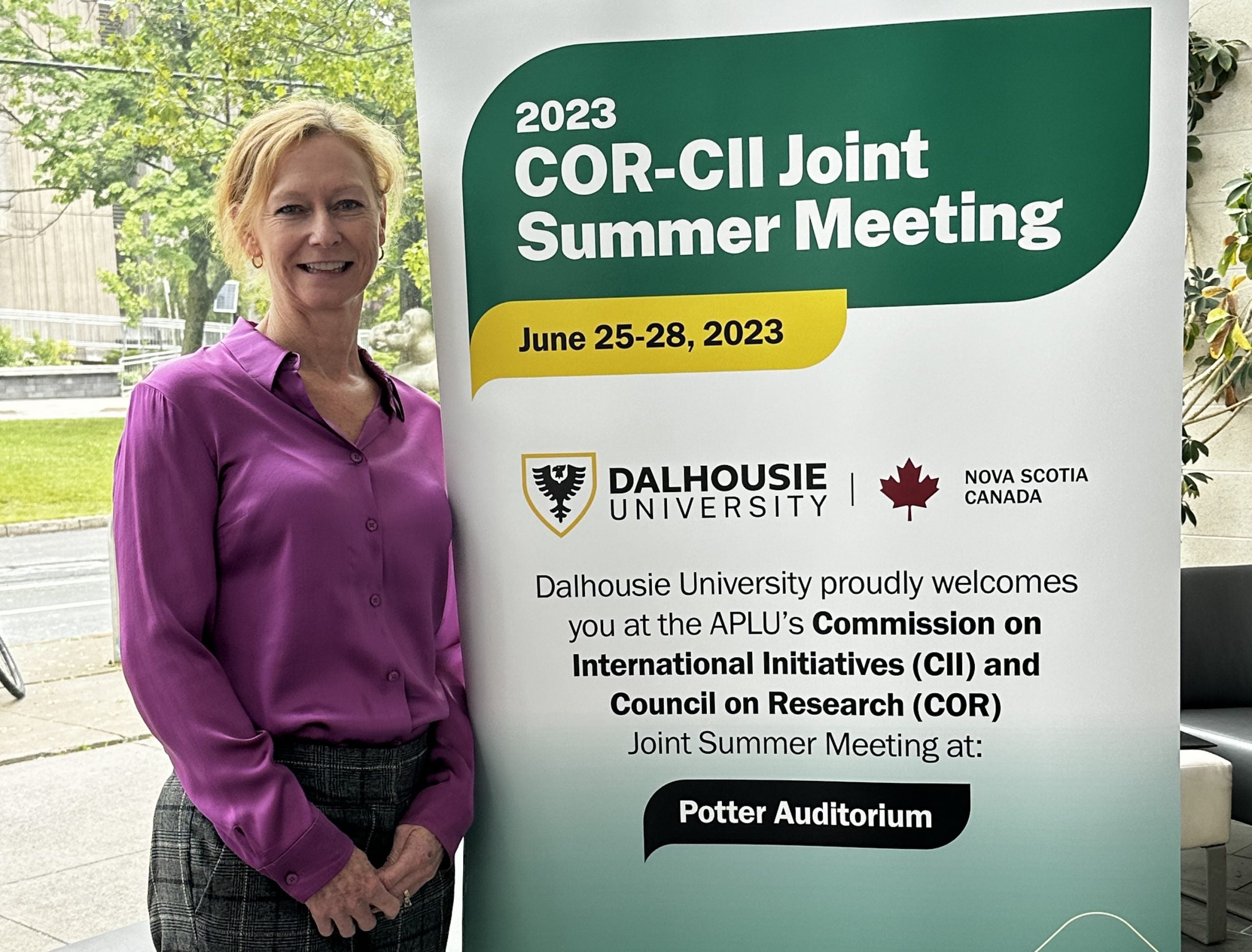 East Carolina University's Dr. Heather Harris Wright will step into a national role with her new appointment to the sixth cohort of the Association of Public & Land-Grant Universities (APLU) Council on Research, Research Leader Fellowship Program. Designed to cultivate and prepare up and coming institutional chief research officers, the program will provide training and skill development as participants expand their connections among other research institutions.  
Devoting her career at ECU to serving in the areas of research and education, the appointment allows Wright to explore the academic administration side of a research institution. The Council on Research Fellows' leadership team comprised of Chief Research Officers at APLU member institutes offers mentorship to the cohort during the year. 
APLU's Research Leader Fellowship Program will introduce fellows to building relationships with government entities; accelerating economic impact through research, innovation and entrepreneurship; strengthening international efforts and collaborations; sustaining research talent; improving student experiences; and the impacts of research advancements. 
Wright says that with this opportunity, she hopes to learn from other institutions through meetings and site visits and share ideas, best practices, and successes with leaders and colleagues at ECU. 
"I feel this program offers areas of growth that will contribute to my professional development and career goals, but they are also beneficial to the strategic priorities in my colleges and the university," says Wright. 
She states she is particularly interested in growing her expertise and knowledge around innovation and campus partnerships, research compliance, academic practice partnerships, collaboration and team science. 
Wright began her career at ECU in 2012 as an associate professor in the department of Communication Sciences and Disorders. She is currently a Professor in the Department of Communication Sciences & Disorders, Associate Dean for Research in the College of Allied Health Sciences and the College of Nursing, Program Director of the Rehabilitation Sciences PhD Program in the College of Allied Health Sciences, as well as the Director of Aging and Adult Language Disorders Lab. She also served as the Interim Chair for the Department of Nutrition Science.  
Wright has given her time and expertise to many professional and academic committees, review boards and panels, journal editorships and reviews, and invited presentations. In 2016, she published a book, "Cognition, Language, and Aging." Wright has also contributed to over 100 chapters, manuscripts, proceedings, and articles and awarded numerous grants throughout her career. 
Dr. Sharon Paynter, acting Chief Research and Engagement Officer for ECU says, "This is a very competitive program that is built around professional development for individuals who want to work in institutional research strategy. It will help Dr. Wright build and leverage a network of research leaders across North America, grow connections and knowledge about research, enterprise and expertise, and the breadth of that work." 
The sixth cohort of the fellowship program was introduced during the 2023 Joint COR-CII Summer Meeting at Dalhousie University in Nova Scotia at the end of June.
ECU is a member of APLU and is active in its councils and commissions including the Council on Research, Commission on Economic and Community Engagement, Council on Student Affairs, Council on Diversity, Equity, and Inclusion, and Council on Academic Affairs.