Faculty-led Teams Compete in Healthcare Innovation Pitch Competition
East Carolina University's Office of Licensing & Commercialization partnered with Patient Safety Technology Challenge for the Healthcare Innovation Pitch competition at the Health Sciences Student Center on June 22. Ten ECU faculty-led teams presented innovative products and technologies that have the potential to improve outcomes for those under the care of medical professionals.  
There was representation from across campus in the presenting teams to include kinesiology, engineering, communication science and disorders, biology, chemistry, nursing, social work, education and more. Innovations pitched during the event included therapeutics, medical devices, virtual reality platforms, and 3D printing.  
The top teams to receive funding to help advance their concepts to the next steps were: 
1st Place, $7,500: AERO

– Development of a device to detect the risk of pressure injury in patients




Team: Dr. Stephanie George, Dr. Jason Yao, Brittany Trotter

 

2nd Place, $1,500: SpeakNOW

– Virtual reality platform to reduce patient stress in clinical settings




Team: Dr. Patrick Briley, Ashley Jata

 

3rd Place (tie), $1,000: Med Ease

– Developing a device to improve medication dispensing




Team: Dr. Meredith Briley

 

3rd Place (tie), $1,000: Biofilm

– Discovery of a molecule to treat biofilm formation in cystic fibrosis




Team: Dr. Eric Anderson, Dr. Eli Hvastkovs, Elizabeth LaFave, Hannah Tilley

 
Dr. Carlyle Rogers, director of licensing and commercialization at ECU said, "Each faculty-led team demonstrated a passionate commitment to solving some of those most dire issues that affect healthcare in eastern North Carolina and beyond. These innovations are just a small sample of the cutting-edge research discoveries that are being made at ECU and a testament to our faculty's mindset of making impact through innovation." 
Each team previously worked with experts on their innovations and presentations through the I-Corps@ECU program. I-Corps@ECU guides innovators-turned-entrepreneurs as they navigate the process of getting their technologies to the marketplace. The program is funded by the National Science Foundation.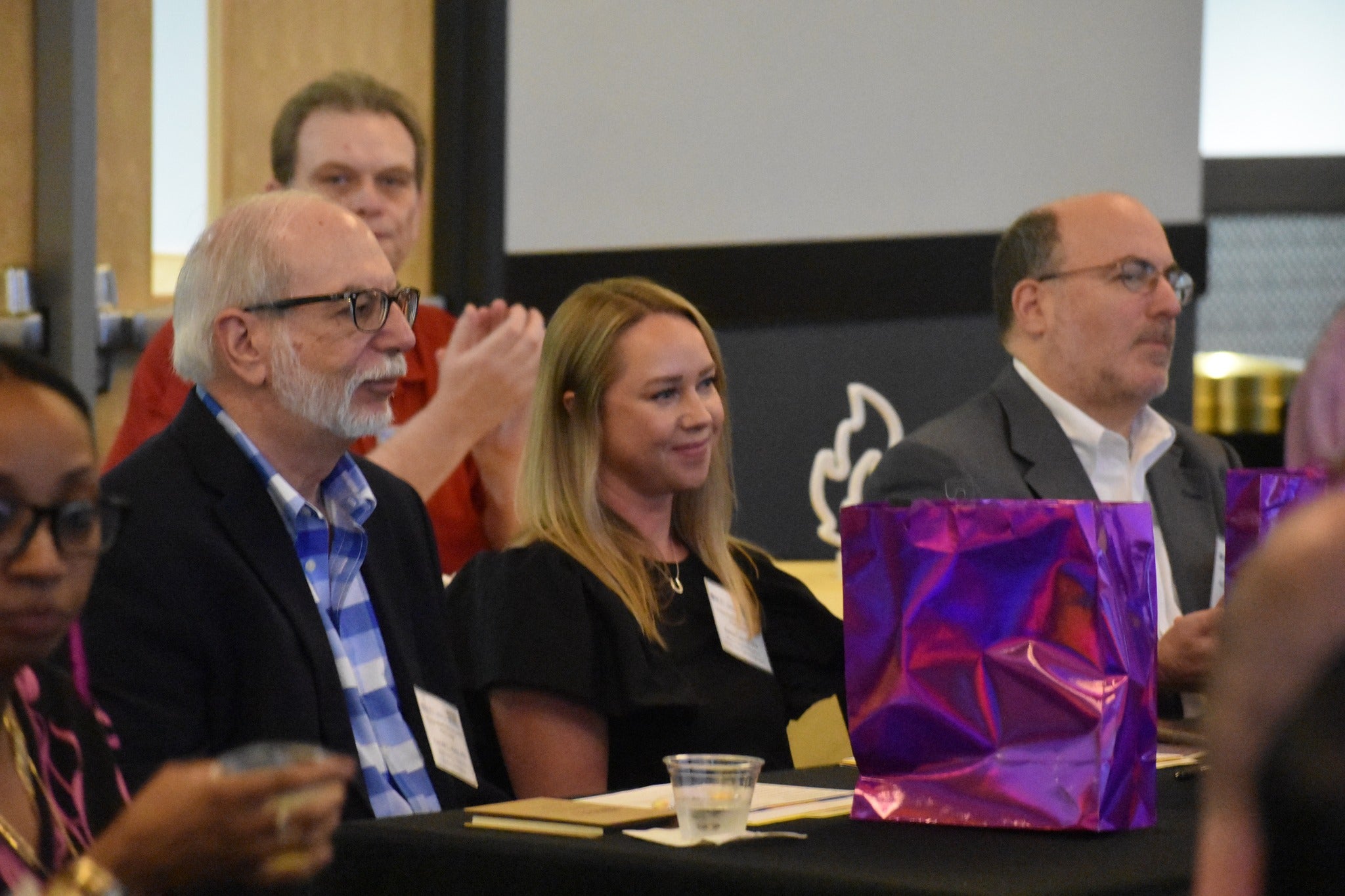 Working in healthcare product development and serving as a judge for the competition, Dr. Gerald Klein said the judging panel was looking for practical devices that could be widely used, that had the potential to save or improve lives and that could feasibly get onto the market.  
"The winning invention we thought was a very practical way to approach a huge problem of pressure ulcers, and it was a very unique way that could be simplified. It was low cost, and we felt it could get onto the market. It's really innovative," said Klein. 
Klein said the panel also liked seeing pitch teams that included both faculty and students as future scientists come from students.  
The Healthcare Innovation Pitch competition is expected to return, bigger and better, in 2024.