November 15
Event Information
---
Team Science and Funding Success at ECU
Nov. 15, 2021
5-6:30 p.m.
A Virtual Event
Event Link
Event Agenda
---
Welcome and Introduction
Mary Farwell, ECU Division of Research Economic Development and Engagement
Presenters
Dr. Acela Martinez-Luna, ECU School of Dental Medicine
Dr. Abdel Abdel-Rahman, ECU Brody School of Medicine
Dr. Brian Sylcott, ECU College of Engineering and Technology
Moderated Discussion
Presenters
---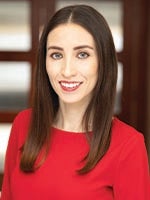 Dr. Acela Martinez-Luna
Clinical Assistant Professor, School of Dental Medicine East Carolina University
Martinez-Luna received her Doctor of Dental Medicine with honors from Universidad Autonoma de San Luis Potosi in Mexico in 2009. Thereafter, she completed her certificate training in restorative dentistry at Centro de Estudios Odontologicos de Queretaro in 2011. After a year in private practice, she pursued specialty training and obtained a certificate and Master of Science in Periodontology at the University of North Carolina at Chapel Hill in 2015. Following her specialty training, she completed a one-year fellowship in advanced implant dentistry at the same university. Currently, she is appointed as a clinical assistant professor and vision director of clinical implantology at the ECU School of Dental Medicine.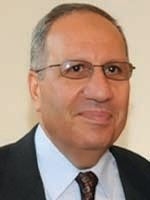 Dr. Abdel Abdel-Rahman
Distinguished Professor, Brody School of Medicine, East Carolina University

Abdel-Rahman is a distinguished professor and the vice chair of ECU's Department of Pharmacology and Toxicology. He is the recipient of ECU's Lifetime Achievement Award and the Brody School of Medicine's Master Educator Award. He earned his pharmacy and masters degrees at the University of Alexandria, Egypt, and his doctorate in pharmacology from Leeds University, England. He has served on many departmental, school and university committees, as well as on the editorial board of many journals. He has served on numerous review panels, including the NIH and American Heart Association. He is a member of professional societies and was named a fellow of the AHA. His NIH-funded research focuses on sex differences in cardiovascular neurobiology under healthy and pathological conditions.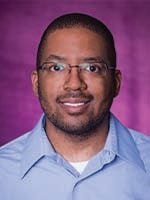 Dr. Brian Sylcott
Associate Professor, College of Engineering and Technology, East Carolina University

Sylcott received his doctorate in mechanical engineering from Carnegie Mellon University in 2013. After two years of service as a visiting faculty member at Bucknell University, he joined ECU's department of Engineering in 2015. He touches courses in the mechanical engineer curriculum, as well as design sequence. His research focuses on design theory and methodology. This research incorporates knowledge from many different areas of engineering, as well as other disciplines including, but not limited to, marketing, industrial design, human factors, psychology, education, and cognitive neuroscience. Sylcott's interdisciplinary work has led to several publications and intramural grants. These contributions led to his recognition as the 2020-21 Scholar-Teacher for the College of Engineering and Technology.
---
Presented By: