September 20
Event Information
---
How Allies and Advocates Can Help Women and Everyone THRIVE in STEM
Sept. 20, 2021
5-6:30 p.m.
Pitt Street Brewing Company
630 S. Pitt St., Greenville, N.C. 27834
Click to Register
Film Access
---
Event attendees are asked to view the film "Picture a Scientist" before attending. The film can be accessed online through Joyner Library and will be screened outdoors at the Main Campus Student Center beginning at 4 p.m. on Tuesday, Sept. 14.
Discussion Panel and Moderator
---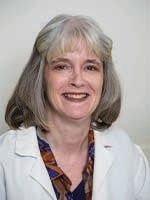 Dr. Ann Sperry, Panelist
Professor, Anatomy and Cell Biology, East Carolina University
Dr. Ann Sperry is a professor in East Carolina University's Department of Anatomy and Cell Biology at the Brody School of Medicine. Sperry is also the course director of Histology to first year medical students. Sperry received her undergraduate degree at Texas A&M for undergrad before receiving her doctorate in biochemistry from Rice University in Houston. She served as a postdoc the at UT Southwestern Medical Center in Dallas. Sperry joined the Department of Pharmacology at ECU in 1996 before joining her current department in the early 2000s. Sperry is a cell biologist and studies spermatogenesis – how sperm get where they need to go. She has previously received grant funding from the National Institutes of Health.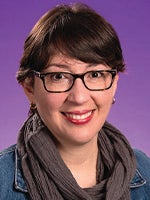 Dr. Anne Spuches, Panelist
Associate Professor, Chemistry, East Carolina University

Dr. Anne Spuches is an associate professor in the Department of Chemistry at East Carolina University. She obtained her her bachelor's in chemistry from Syracuse University and her doctorate in bioinorganic chemistry from Yale University. Spuches also completed a postdoctoral fellowship in the field of bioinorganic chemistry where she studied both essential (zinc and cobalt) and toxic (arsenic) metal interactions with the DNA binding domain of the glucocorticoid receptor, as well as small thiol containing molecules. Her lab is currently focused on understanding cadmium and lead binding to proteins from a fundamental thermodynamic, structural and kinetic perspective. Since beginning her career at ECU in 2007, she has graduated 15 master's students and has worked with countless undergraduate students. Several of her former students are on route to obtaining their doctorates from institutions including ECU, the University of North Carolina at Chapel Hill, The University of Texas at Austin, and Northwestern University.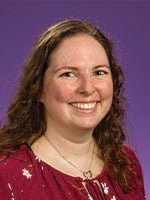 Dr. Morgan Milton, Panelist
Postdoctoral Scholar, Biochemistry and Molecular Biology, East Carolina University

Dr. Morgan
Milton is a postdoctoral scholar in the Cavanagh Lab in the Department of Biochemistry and Molecular Biology at East Carolina University. Milton is also the president of the ECU Postdoctoral Association. She graduated with her bachelor's and master's in biology from the Georgia Institute of Technology in Atlanta before obtaining her doctorate in biochemistry from Iowa State University. Milton's research focuses on understanding the molecular structure and function of a class of bacterial proteins that are involved in regulating antibiotic resistance and biofilm formation. From attending a male dominated university to having strong female mentors, Milton's scientific career has seen the negatives women can face and the benefits allies have on their experiences.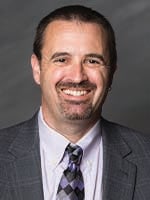 Dr. Andrew Morehead, Moderator
Associate Professor and Chair, Chemistry, East Carolina University

Dr. Andrew Morehead is currently an associate professor and chair of the Department of Chemistry at East Carolina Univeristy. He grew up in rural Wyoming before receiving his bachelor's in chemistry from Harvard University and his doctorate in chemistry from Duke University. Following a postdoctoral study at the California Institute of Technology, he spent five years at the University of Maryland-College Park as an assistant professor before moving to ECU in 2003. His research area is asymmetric catalysis/organometallic chemistry.
---