STEM@Starlight: COVID Research and New Core Capacities
What is STEM@StarLight?
---
STEM@Starlight is a regional intellectual exchange group designed to facilitate interaction and collaboration among East Carolina University faculty. Its mission is to promote the utilization of biotechnology through scientific communication and collaboration in the eastern region of North Carolina. Presentations by researchers often focus on areas of interest that connect research scientists and engineers, the Brody School of Medicine, and private companies.
Event Information
---
COVID Research and New Core Capacities
March 22, 2021
5-6:15 p.m.
Agenda
---
Introduction
Kathryn Verbanac, Assistant Vice Chancellor
Division of Research, Economic Development and Engagement
Presenters
Jay Fallon, Professor and Chair
Department of Pathology, Brody School of Medicine
Mark Mannie, Professor
Department of Microbiology and Immunology, Brody School of Medicine
Tonya Zeczycki, Associate Professor
Department of Biochemistry and Molecular Biology, Brody School of Medicine
Discussion
Kathryn Verbanac, Assistant Vice Chancellor
Division of Research, Economic Development and Engagement
Speaker Biographies
---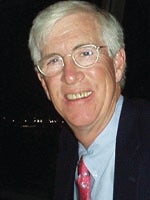 Jay Fallon
Professor and Chair, Department of Pathology
Fallon was named chair of the Department of Pathology and Laboratory Medicine at East Carolina University's Brody School of Medicine Sept. 1, 2019. Most recently, Fallon was chair of the Department of Pathology at New York Medical College, where he also served as professor of pathology and medicine. He was an adjunct professor of pathology at Mount Sinai School of Medicine and director of pathology and laboratory services at Westchester Medical Center. Fallon, who earned his doctorate from Albany Medical College, has held teaching positions with Harvard Medical School and Harvard-Massachusetts Institute of Technology's Division of Health Sciences and Technology. He is a 2005 Diplomate of the American Board of Pathology in Anatomic Pathology and earned the 2017 Distinguished Achievement Award from the Society of Cardiovascular Pathology. He holds memberships in the Association of Pathology Chairs and the Association of Molecular Pathology.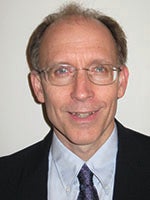 Mark D. Mannie
Professor, Department of Microbiology and Immunology
The Mannie Laboratory focuses on the development of new vaccine platforms for inflammatory autoimmune diseases with a special emphasis on generating tolerogenic vaccines for the inflammatory demyelinating disease Multiple Sclerosis.Unlike contemporary vaccines, these vaccine platforms have both prophylactic and therapeutic efficacy.In preclinical models, these vaccines not only prevent the subsequent induction of disease, these vaccines also effectively inhibit disease when vaccine administration is initiated after the onset of disease.Due to our work on therapeutic vaccines, we recently pivoted our research to focus on novel therapeutics for COVID-19.These therapeutics are predicted to acutely block SARS-CoV-2 infection and concurrently drive immunity against the infective variant.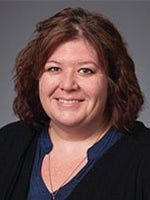 Tonya Zeczycki
Associate Professor, Department of Biochemistry and Molecular Biology
Zeczycki's research is focused on establishing relationships between protein dynamics, regulation and function. To function, proteins need to move. These motions are often regulated by interactions with small molecules or other proteins and are necessary for maintaining physiological homeostasis. In contrast, dysregulated protein functions, dynamics or interactions — known as protein dysfunction — give rise to numerous disease pathologies and the underlying biochemical and biophysical mechanisms causing this dysfunction are unknown. Research in the Zeczycki Lab aims to define fundamental molecular mechanisms of protein dysfunction including protein misfolding and oligomerization mechanisms and aberrant allosteric regulation. Additional research focuses on understanding the dynamics of known pathological protein-protein interaction partners identified as potential molecular targets for therapeutic design. In understanding how these proteins move and interact at the molecular level, the Zeczycki lab provides a biochemical and biophysical framework for the development and testing of novel therapeutics and expands our understanding of protein function and dysfunction.
---